"Workstyle Reform" Platform
chosen by companies who challenge the changes
A cloud service to integrate attendance management,
Time Tracking, and other daily functions for workers and collect workstyle data without hassle to the workers.
This achieves real-time visibility on how everyone works.
Key Features:
Attendance management
Time Tracking
Expense management
Online approval workflow
Visualized work styles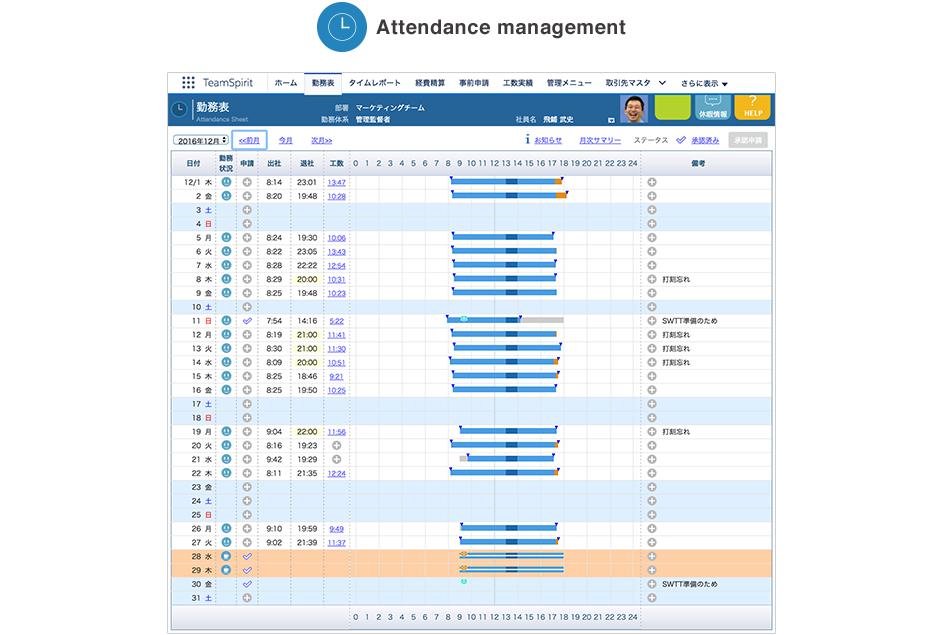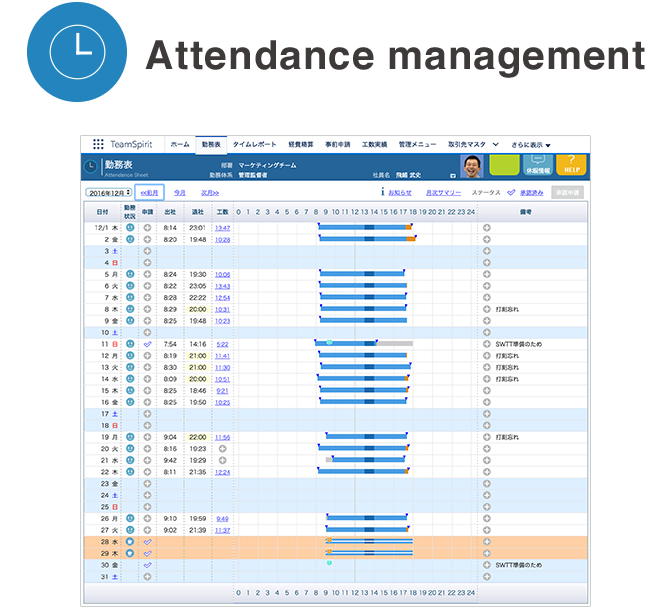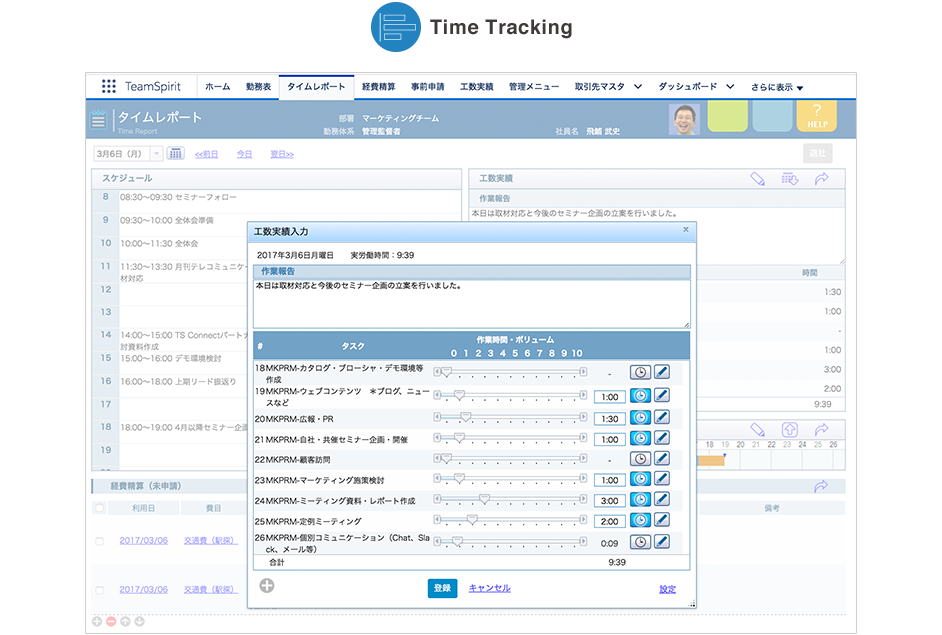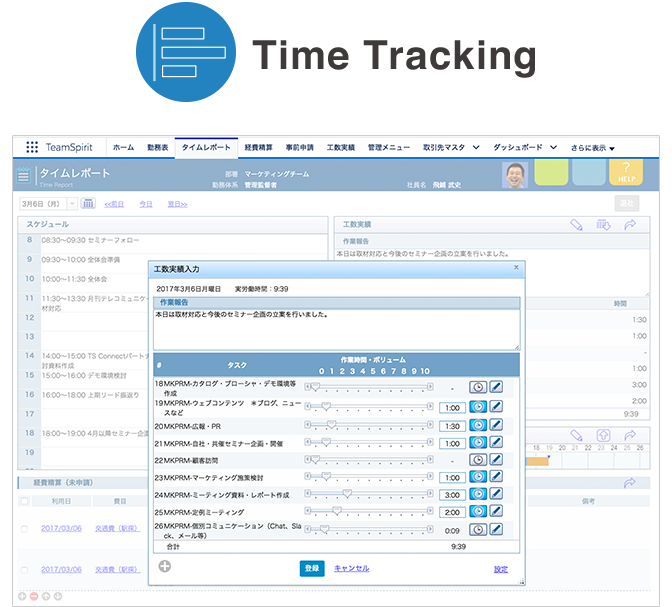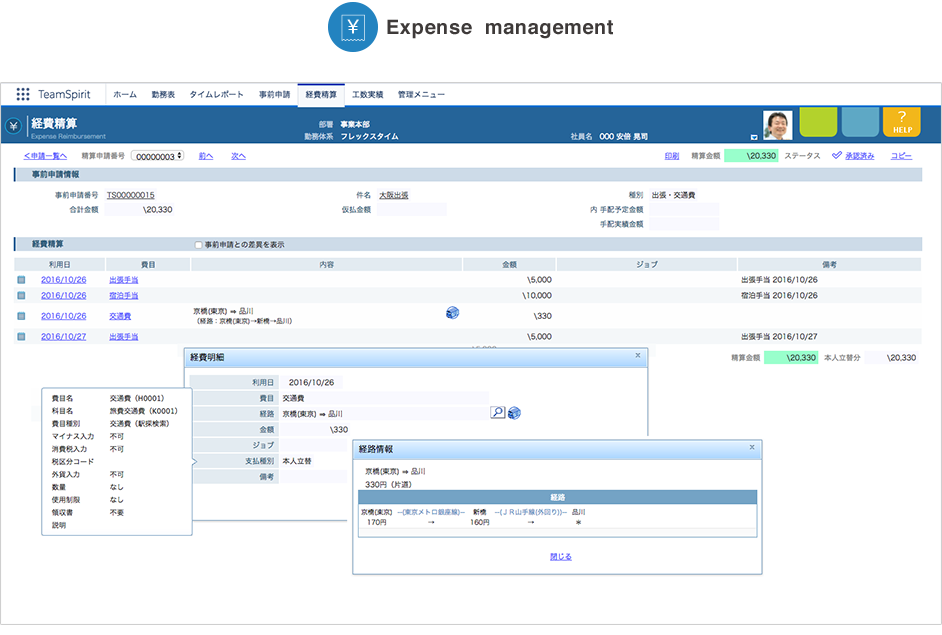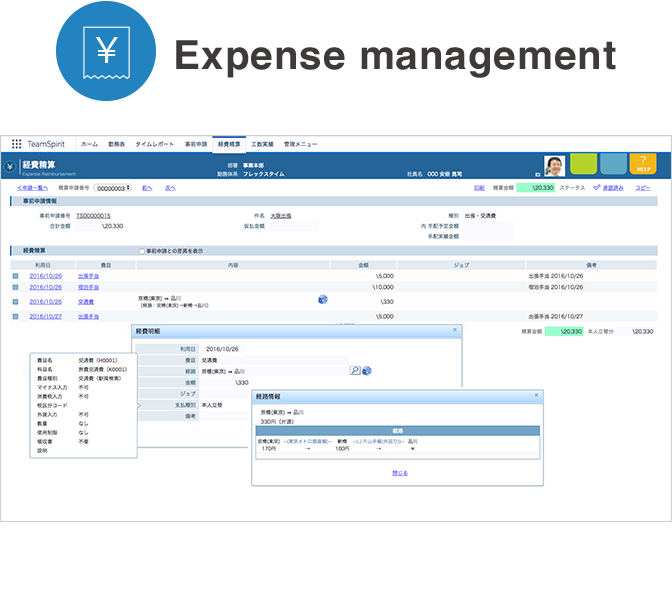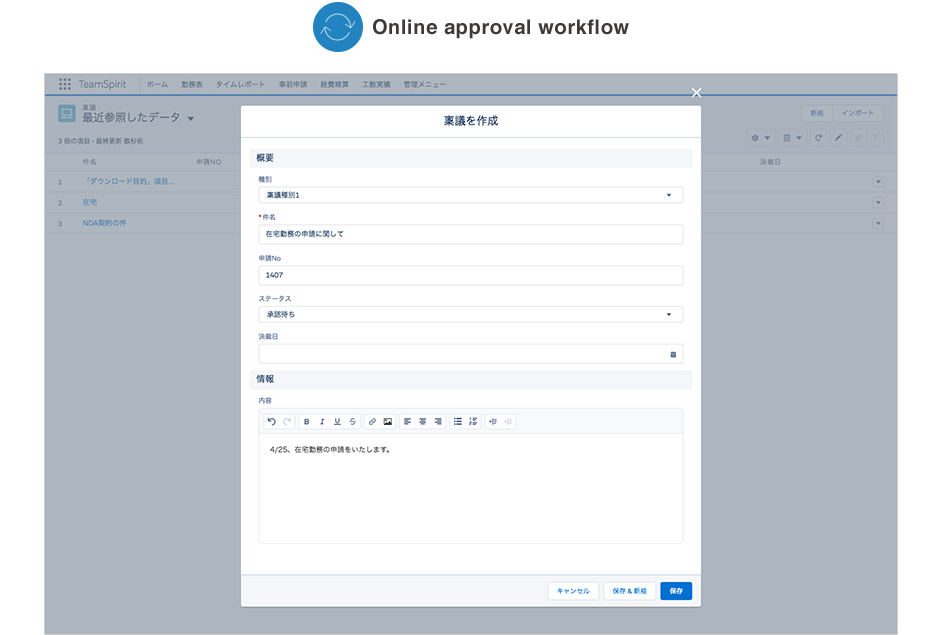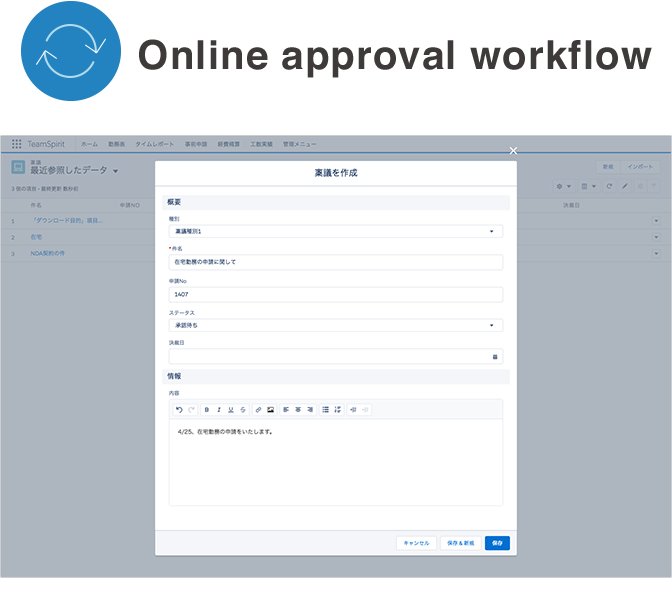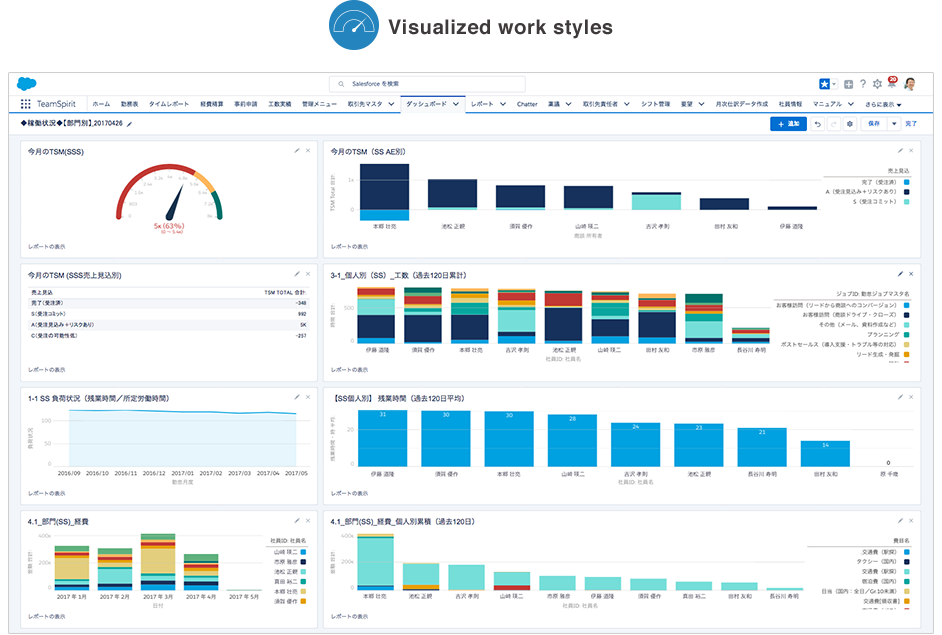 Visualize the productivity of white-collar workers.
TeamSpirit provides three benefits to successfully achieve "workstyle reform".
Officework Automation
Achieve "real-time visibility" on how employees are working.
This detects long working hours and unbalanced workloads quickly and enables "more effective management "to solve the officework related issues.
Workforce Success
Clarify the top priority and help everyone spend the most valuable resource ― time on tasks where their strengths are best used. This builds up a workplace where "high quality output" is generated.
Open Platform
Achieve both top-level security and flexibility to enable access from mobile and IoT devices. Must be a best solution for the diversified work style.
PRODUCTS
Extend TeamSpirit with
TeamSpirit family services
The combination of TeamSpirit and its family services enables ERP bet fit for you.
Leaders works with TeamSpirit to monitor project budget by tracking performance results from Time Tracking and expense information including its reimbursement. This helps executives and managers make decisions more quickly.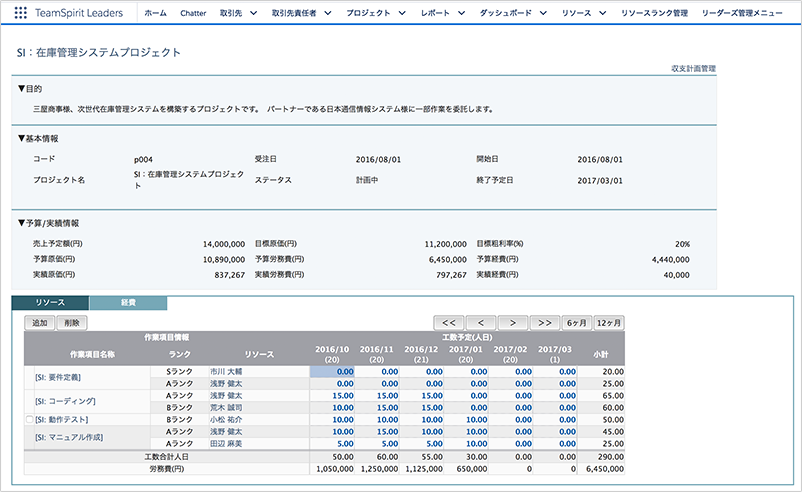 Project cost management
Work with SFA for project planning
Integrate Time tracking date entered through TeamSpirit
Integrate expense data entered through TeamSpirit
Summarize project costs in realtime
Analyze plan vs. actual easily and visually
Shift management
Create shift tables on your browser
Import shift tables from Excel
Apply shifts to attendance management on TeamSpirit
Extending TeamSpirit with human resource management makes more human resource information online and provides employee self-service.

Human resource management (HRM)
Submit various applications from TeamSpirit
Use self-services to update the human resource information
Based on the platform of Salesforce App Cloud, Individual Number Engine works with human resource management to manage Individual Numbers safely and securely.

Individual Number management
Tokenize the Individual Numbers on multiple cloud servers
Read data from notification cards with an OCR app on smartphones